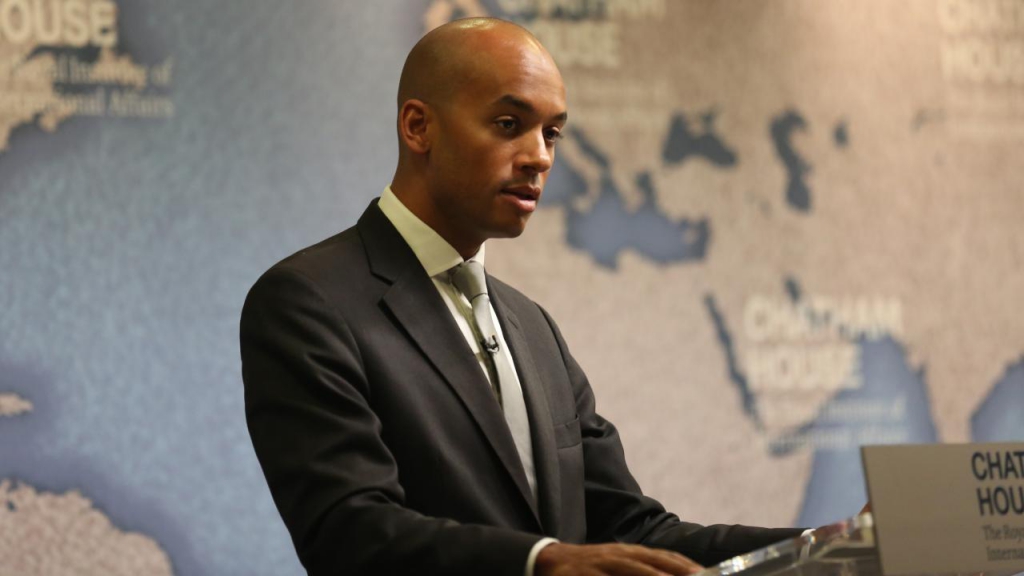 Check against delivery
Introduction
Thank you for inviting me to speak here today.
Before I start, I want to get one thing out of the way…
People keep asking for my political predictions.
What's going to happen with Brexit? Will there be a deal? Will there be a snap General Election?
I predicted that Labour would win the 2015 General Election…
I predicted that the UK would vote to Remain in the European Union…
And I predicted that Hilary Clinton would beat Donald Trump…
So, I'm following my wife's advice, and I've stopped making political predictions.
'I don't know' is the answer but I think we will have an answer by this time next year. That's all I will say.
I don't blame you for asking.
Before coming into politics, I worked as an employment lawyer here in the Cities of London and Westminster, where I am the Liberal Democrat candidate at the next general election. Almost all my clients were based in this constituency. Most traded internationally, particularly into EU markets.
So, I do understand just how frustrating not knowing what our trading relationships will be are for business. And I appreciate that decisions on whether to spend, hire and invest cannot be made in isolation of from all the political volatility.
The Liberal Democrats are winning and will be decisive, when the next election comes.
What I can say is that it will be a truly extraordinary election, with some unprecedented results, and a very high level of tactical voting. And the Lib Dems are on course to play the most decisive role in any general election in my lifetime.
It is not a question of whether we can win more support – we are already winning.
This year, in the European Elections in May, we beat Labour and the Conservatives in a national election for the first time in 100 years, scoring 20.3% to their combined 23.2% of the vote.
In the local elections in England which occurred shortly beforehand we gained over 700 councillors whilst the Tories lost 1,300 and Labour lost control of 6 councils.
In spite of our strong Remain stance, in June we overturned a Tory majority of 8,000 in a seat that voted to Leave the EU and won the Brecon and Radnorshire by-election.
Following the defections of 8 MPs, we now have 19 MPs in Parliament.
And 50,000 new members have joined our party in the last year taking our membership to over 127,000, our biggest ever.
Usually after Local and European Elections, third parties' polling goes down. But our polling position has stabilised at around the twenty percent level, with us beating Labour into second place in several surveys.
People tell us they are fed up with our broken two party political system with two parties at its heart who are part of the problem. They are deeply divided and have failed to provide the clear direction the country needs. And they have been so preoccupied dealing with their own internal problems that they cannot perform their jobs competently.
Fundamental change is needed and our success this year tell us the public like what we are offering, with Jo Swinson being a complete breath of fresh air compared to Boris Johnson and Jeremy Corbyn. She does the work, is on top of the detail, reads her brief, actually cares and is of a new generation.
So we say, bring on a General Election – but we must make sure a No Deal Brexit is off the table first. We cannot carry on with the current uncertainty, a government that has no majority and a legislature incapable of properly functioning.
That is why we published our Bill for an election yesterday which not only protects against No Deal, but also prevents the Prime Minister ramming through his flawed Withdrawal Agreement without proper scrutiny, and it fixes the date of the election as 9 December 2019 into law so that it cannot be changed by a premier who has a habit of lying and breaking the rules.
Where next on Brexit
We know business wants to end this uncertainty too. I can understand why some want to simply waive through and make do with the PM's Brexit proposals.
But let us be clear: Boris Johnson's Brexit proposals only offer more uncertainty. They will not "get Brexit done".
If the Withdrawal Agreement is finalised, we would enter an implementation period shortly after which would expire in December next year. We have no idea what our trading relationship with the EU will be after that point. The type of Canada style free trade agreement the Prime Minister envisages negotiating will take several years to settle and can't be concluded in this timeframe.
If Brexit takes place, it will also increase the risk of the splitting up of the United Kingdom, with the SNP agitating for another Scottish independence referendum and instability in Northern Ireland.
And if Brexit takes place, should the current PM still be in office and not get the kind of trade deal he seeks by the end of next year from the EU, he is more than happy to gamble the country's futures on starting 2021 without one.
Meanwhile, the Labour Party's position is all over the place.
Labour's leadership are split, with some wanting a People's Vote, and others wanting to renegotiate a Labour Brexit deal, or a jobs-first-Brexit – a contradiction in terms.
It is still unclear, even if Jeremy Corbyn and John McDonnell managed to negotiate a Labour jobs-first Brexit, whether they would campaign for or against their own deal. They cannot even agree amongst themselves on whether to support having an election.
We, on the other hand are clear – we want to Stop Brexit and Remain in the European Union. It is the only way to quickly end this uncertainty and restore confidence back into the economy.
We aim to achieve this by way of a democratic vote of the British people, either through a People's Vote or at a General Election. Our preference has always been a People's Vote but with a significant minority of Labour MPs and around half of the ex-Tory rebels in the House of Commons refusing to back it, it is clear we do not have the numbers for one which is why a General Election and a new parliament now offers the most likely way we can achieve this aim.
Until there is a democratic vote, there will be no resolution to the impasse, and we cannot hope to move on, address the real issues facing our country and heal the divisions.
Brexit is already harming the economy. We have already witnessed a fall in the value of Sterling, higher inflation, and low or negative GDP growth – and we haven't even left yet.
The Government's own analysis concluded that in the next 15-years, any form of Brexit will damage our economy. Relative to Remaining in the EU it is estimated that the kind of free trade agreement envisaged by the PM will lead to GDP and real wages being 6.7% and 6.4% lower in the long term.
Our plan for the future
So what are our plans? The Lib Dem plan for our economy aims to tackle the causes of Brexit by investing in Britain's future.
Let me start with where the economy is right now.
GDP growth has been under 2% in the last three years and weaker than in other G7 economies.
According to data from the Department of International Trade, the number of foreign investment projects into the UK dropped by 14% in the fiscal year ending March 2019.
Since December 2017, business investment has been falling each quarter, with the only exception being Q1 2019.
R&D investment is low – below the EU28 average of 1.9%, the OECD average of 2.3%, and lower than key competitors such as France, the US and Germany.
We have recorded a persistent trade deficit every year since 1998, with it widening from -1.3% of GDP to -1.5 of GDP in the last year.
The 2016 Brexit vote has exacerbated these underlying problems.
Jo Swinson, Ed Davey and I all understand the impact this is having on the environment you operate in, the undermining of confidence in the economy, and how this leads you to delay decisions or cancel investment plans. And we intend to reverse it.
And we want to work with you to support enterprise, invest in the physical and digital infrastructure our economy needs, and build a balanced partnership of the public and private sectors to get the British economy moving, and ensure our economy is fit for the future.
Our record
When the Liberal Democrats were last in Government we helped provide a stable business environment – as you can see that stability fell apart soon after we left office.
Above all, we adopted an active industrial strategy and worked with business to both strengthen and modernise our economy.
We set up the Green Investment Bank – the world's first-ever state-backed bank of its kind. The Bank has channelled more than £15bn into green infrastructure and has funded 60% of the UK's offshore wind generation capacity.
We established the series of 'catapult' innovation and technology centres to bridge the gap between R&D and industry and help ensure our most innovative ideas are commercialised and drive benefit to the UK economy.
We founded The British Business Bank. The bank is independently managed but 100% Government owned and has increased the supply of finance to smaller businesses.
We can be proud of these achievements. However our goal is a society in which every citizen, regardless of circumstance, background or postcode, can lead a happy, prosperous and secure life. This is not the case in Britain today.
Inequalities and regional economic decline and underinvestment played a big part in creating the Brexit chaos we find ourselves in.
Anyone who thinks that the status quo is a viable business plan for the future needs a reality check.
There are different varieties of capitalism – the current model is dysfunctional and needs to be repurposed.
The kind of capitalism we need must be more inclusive and progressive, fairly distribute the proceeds of growth so all communities, regions and nations benefit from the proceeds of globalisation. Fail to do this and the forces of the extreme and populist Left and/or Right will flourish.
This will require greater equality of opportunity, and government working together with the private sector to harness the power of enterprise and spur inclusive prosperity and growth.
The state and the market, working in partnership, both have a role – and there should be a balance between the two.
We call it a social market economy.
We will create this social market economy by investing in people, innovation and infrastructure in order to give people the tools to be competitive in our economy and ensure our country a world leader.
Ed Davey, our Shadow Chancellor, will set out our plans in detail during the election campaign but I want to highlight four pillars today and some examples of what we intend to do.
First, skills and training for a 21st century economy.
The rapidly changing nature of work means more people are changing career and need to retrain multiple times within their lives.
Even if people don't switch career they need to be able to develop their skills to keep pace with changes in technology and working practices.
So a Lib Dem government will introduce Lifelong Learning Entitlements – individual ring-fenced funds to enable access to high-quality training schemes for adults.
A higher-skilled workforce will also boost the UK's economic productivity, which has been lagging behind our international competitors for too long.
Again, the public and private sectors working together in a balanced partnership.
Second, we will support innovative businesses and new developing technologies, which will be the foundation of a thriving twenty-first century economy
As part of an active industrial strategy, a Lib Dem government will expand the remit of the British Business Bank to perform a more central role in the economy.
This will help tackle the shortage of equity capital for start-ups and growing firms, and providing long-term capital for medium-sized businesses developing these technologies.
A Lib Dem government will also pursue year-on-year real increases in public funding on R&D for the next 10 years, so the UK economy achieves our 3.4% GDP goal.
The flawed business rates system acts as a disincentive to investment. We wish to replace it with a system based solely on the land value of commercial sites rather than their entire capital value, thereby stimulating investment.
Third, an economy which cares for our environment and climate.
We want to see businesses take greater responsibility for the impact they have on the environment.
That is why we want a general duty of care for the environment, to ensure that companies are avoiding behaviour in their operation and supply chains that is damaging to the environment.
This is something that more and more consumers want, and that many businesses are already doing.
So, by regulating for it, it creates a higher floor for standards,
It creates a more level playing field for businesses,
and it doesn't penalise those who are seeking to protect the environment – but incentivises those who need to do more.
And fourthly, we will help drive regional growth.
As I mentioned earlier, our vision for the economy is one where government supports enterprise, invests in the right infrastructure, and builds a balanced partnership of the public and private sector.
A Liberal Democrat government will examine the current £270bn a year procurement budget to ensure a more decentralised and devolved approach, which will benefit regional economies.
We plan to use public sector procurement and infrastructure budgets to partner with private sector investment in order to increase regional growth in digital and physical infrastructure. This will be an important economic stimulus directed to the regions.
Achieving dynamic local economies, with vibrant, productive cities – economically connected with industrial and rural communities – requires improvements to transport.
That is why a Liberal Democrat government will be committed to the electrification of the rail network, improving stations, reopening smaller ones, restoring twin-track lines to major routes and proceeding with HS2, HS3 and Crossrail 2.
Of course, we must ensure all parts of the country have good digital connectivity.
For the avoidance of doubt: there are no mansion taxes, punitive business tax hikes, programmes to appropriate private property or policies that will lead to our key sectors and industries being walloped with new trade tariffs in our plans. Neither Labour nor the Tories can say this.
How does our overall approach compare to the offer from the other parties?
Since 2015, this Tory government has overseen a year-on-year drop or stagnation in GDP growthfrom 2.3% in 2015 to 1.4% in 2018.
Meanwhile poverty is up with 14.3 million people living in poverty as of July 2019, that is 22% of the UK population, including 4.6 million children.
This is unacceptable for the fifth richest country in the world.
And this is before we even get to Brexit, a form of which Boris Johnson is happy to plough ahead with, despite all of the warnings of the business, academics and even the government's own impact assessments.
Instead of listening to you these last few years, senior cabinet ministers have gone on the attack. The PM said "f**k business", while the former Foreign Secretary said it was "completely inappropriate" for you to air your concerns on government policy.
Consequently many business leaders I speak to believe the government provided by the Tories since 2017 has been the worst for business they can remember. Yes, they point to Brexit but, they also point to their sheer ineptitude and incompetence.
Meanwhile, under Jeremy Corbyn and John McDonnell's leadership Labour are failing to even provide proper parliamentary scrutiny to hold the Government to account.
John McDonnell has outlined his plans for renationalising key parts of the British economy.
The CBI's own analysis shows that Labour Party's renationalisation plans will cost £196bn. That's as much as the annual spend on the health and social care and education combined.
And by their own admission, if elected a Labour Government is likely to spark panic amongst major employers and businesses, leading the party to 'war game' for capital flight and a run on the pound.
In our words and deeds, I would argue we are now the only main party that is pro-business, enterprise and entrepreneurship.
Conclusion
So in conclusion, The Liberal Democrats can win – and we are already winning.
In the local elections.
At the European elections.
We are the only sensible pro-business choice at the next general election.
We have a record of working with business to both strengthen and modernise our economy.
I ask you today to work with us again on this.
Whereas Labour and the Tories are two competing visions of the past – our vision is one where government supports enterprise, invests in infrastructure, and builds a partnership of the public and private sector.
The Lib Dem plan for the future of the economy will tackle the causes of Brexit by investing in the Britain of tomorrow.
That is how we build a brighter future for our country.
Thank you.