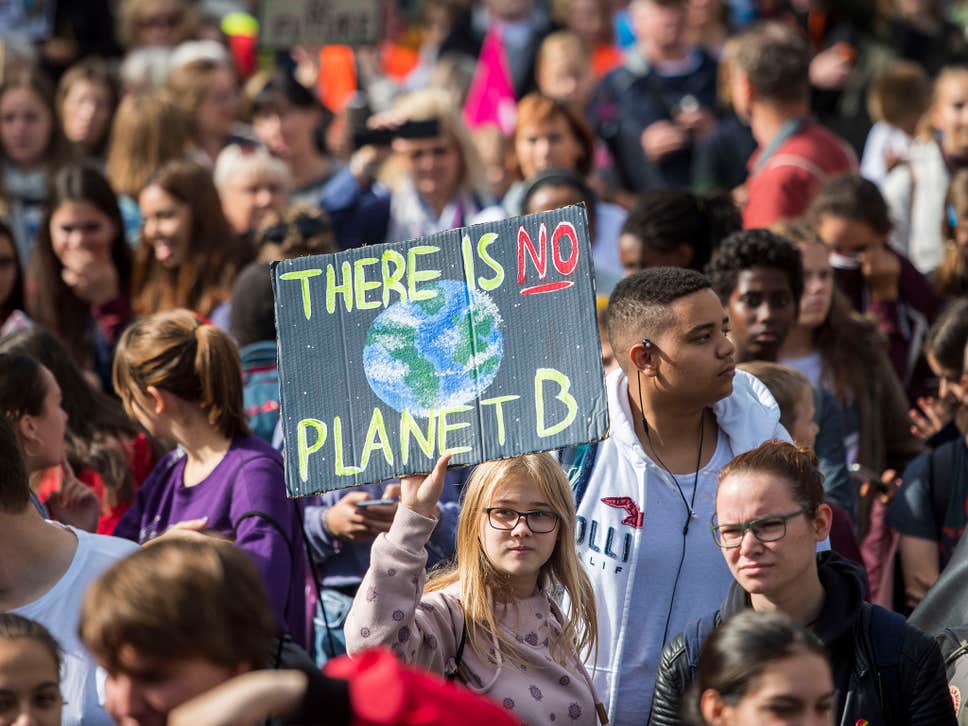 Last Thursday, Mark Carney – the outgoing Governor of the Bank of England – fronted his last press conference outlining the Bank's quarterly inflation report. He announced the Monetary Policy Committee's decision to hold interest rates at 0.75 per cent. Carney, who has been a first-rate governor, is to become the UN's Special Envoy on Climate Action and Finance on leaving the Bank.
In his new UN role his focus will be on significantly shifting public and private finance markets and mobilizing the private sector investment needed to achieve the goal of limiting temperature increases to 1.5 degrees, as set out at the 2015 UN Climate Change Conference in Paris. The prime minister, not wanting to lose out on the action, has also named Carney as his finance adviser for the UN's 26th Climate Change Conference (COP26) which takes place in Glasgow this November.
Carney has warned that "climate change will affect the value of virtually every financial asset" and the Bank will now be stress testing the resilience of the biggest financial services institutions to the physical and transition risks associated with different possible climate scenarios, and the financial system's exposure to climate-related risk more broadly. Last month, he sided with Greta Thunberg in her clash with president Trump over the urgency of this issue – he said her warnings, that we have only eight years of emitting carbon at the current rate, if there is to be 67 per cent chance of limiting an increase in global temperatures to 1.5 degrees, were right. With regard to the climate emergency, he has said the question for every company, every financial institution, every asset manager, pension fund or insurer is: "what's your plan?"
If we are to limit temperature level increases, not only do we need to limit our carbon emissions and reduce our use of natural resources, but we must regenerate and reuse natural assets. Since industrialisation, consumption has followed a linear model – where firms take natural materials, use them to make a product, then sell them to the consumer who later bins the material when it no longer serves its purpose. Not only does this increase energy use and generate an enormous amount of waste, but it leaves companies exposed when those finite materials dry up or the price of them increases. This is simply not "unsustainable", in every sense of the word.
Consequently, many businesses are moving towards a circular economy model that looks to restore and regenerate materials. Isn't this simple recycling? No. As the World Economic Forum's 2020 Circularity Gap Report points out, "modest improvements in waste recycling are being overtaken by the sheer volume of virgin materials being sourced and used to fuel our growth." Also "recycling", a broad term, can include incineration and recycling environmentally harmful products, and is itself energy intensive. However, the circular economy seeks to do more. The aim is to design out the waste in the first place, ensure the products are made to have several lifecycles, use materials that can easily BE separated and reused, and ensure the energy used in the process is renewable.
The environmental benefits are undeniable. An Ellen MacArthur Foundation and Material Economics report estimates that applying circular economy strategies to the production of cement, aluminium, steel and plastics can lead to a 40 per cent drop in emissions from those goods alone by 2050. But there are huge economic benefits to be had too. Research by McKinsey suggests the circular economy could boost Europe's resource productivity by 3 percent by 2030, generating cost savings of €600bn a year and €1.8 trillion more in other economic benefits. So in answer to Carney's question, the UK becoming a leader in the circular economy must be part of our plan.
One company leading the way is the British-German owned firm, Pentatonic. I was invited last summer to Berlin to speak to their staff team about Brexit (full disclosure – they funded the trip) which gave me an insight into what they do. They describe their mission thus: "Man has already produced enough plastic and glass to fulfil our needs forever – it's all out there, it's just a case of reincarnating rather than burying it. And with enough creativity, each incarnation can be better than the last." 
Launched in 2017, medium-sized and growing fast, Pentatonic co-creates products for customers using cutting edge manufacturing, allowing their clients to operate more sustainably, using the circular economy model. Their UK CEO, Jamie Hall – formerly the general manager of NikeLab, Nike's innovation business unit – sees a huge opportunity for British firms here. Far from seeing the latest pronouncements of central bankers and bankers on the need to act on the climate crisis as bandwagon jumping, Hall told me "it's exhilarating to see their focus on this and the viability of the circular economy as a good investment proposition." He puts it well when he says "if you create great products at great prices which hold their value, you incentivise people to reuse which will facilitate a complete sea change, at scale, in how we operate." Big corporations can see the business case for it – Pentatonic's customers include Burger King, Heron Preston, New Era, Nike and Starbucks.
So it's a win-win all round – the circular economy is good for business and good for the environment. If the UK seizes the moment to become a world leader in this sphere, it could be great for our economy too.