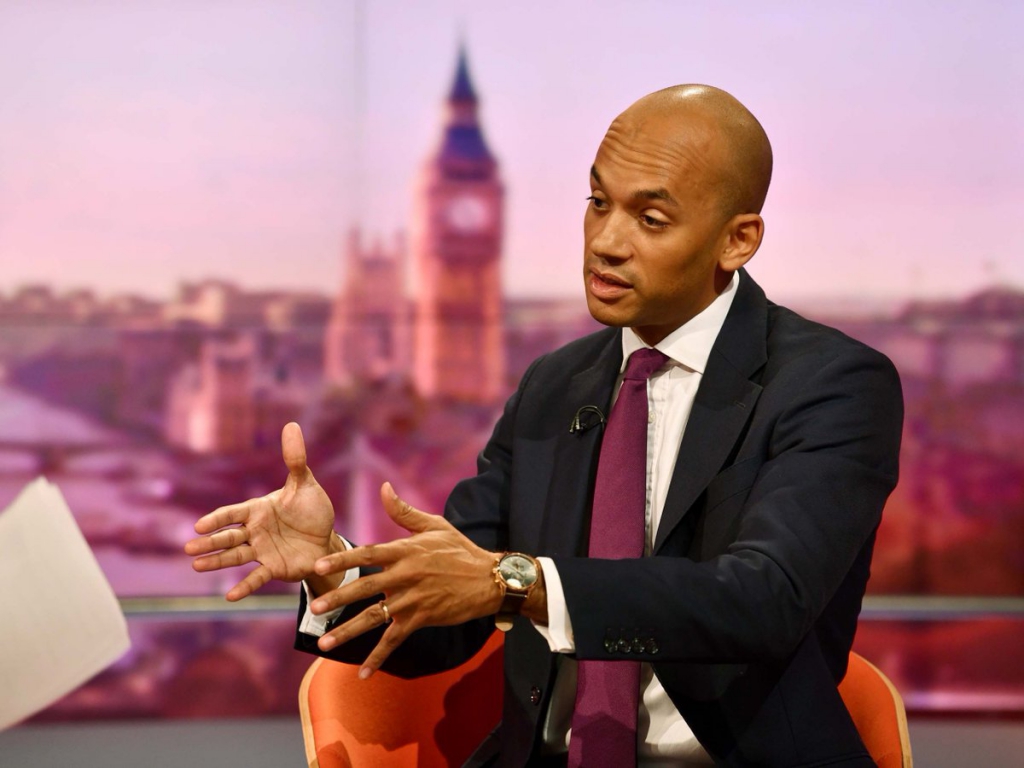 "A week is a long time in politics" was a famous saying of Labour prime minister Harold Wilson. It means a month is an eternity. A lot has changed since the UK was set on a course leading, unexpectedly, to the holding of European elections this Thursday in the UK to elect British MEPs. That set of events was triggered following the emergency European Union Council meeting which took place on 10th April.
All of the Remain parties in these elections have been campaigning for the issue of Brexit to be given back to the people for a final say on whether to proceed with this disaster. We are also all committed to campaigning to retain our European Union membership. As you would expect, I would urge readers to vote for Change UK – which is one of them – on Thursday. Not only do we have a clear position on remaining in the EU – unlike Labour which is committed to facilitating Brexit – but we are the only Remain party standing that is clear Article 50 will need to be revoked.
Meanwhile, the passage of time constantly changes the context of this national political crisis. As things stand, the default position is for the UK to leave the EU on 31 October 2019 after an extension was granted to the Article 50 process, and it looks quite unlikely to be extended again for reasons I will come to. This has two ramifications.
The official People's Vote campaign, which I co-founded, has estimated that it would take at least 6 months to hold a referendum – around 3 months to legislate for it and a minimum of 3 months for a campaign. It is now impossible to hold that people's vote before the October exit day – which is the only way to resolve the political impasse in the country – without stopping the clock and halting the Article 50 process. Parliament would have had to have begun legislating for such a public vote several weeks ago and it has not done so yet.
Last week the prime minister announced that she would be bringing her deal back to the House of Commons, yet again, in the week of 3 June in the form of the Withdrawal Agreement Bill. If this bill is defeated that week, which is a certainty, then she has committed to set out the timetable for her departure.
The consensus view is that a Conservative leadership contest – which is already under way – will continue over the summer months with a new prime minister being installed at the Conservative Party conference at the beginning of October. The runners and riders in that contest are already falling over themselves to promise to take the UK out of the EU without a deal, come what may.
The Brexit secretary, Stephen Barclay, who has not ruled out standing in the leadership contest, said this last week: "I think that if the House of Commons doesn't approve the Withdrawal Agreement Bill, the Barnier deal is dead in that form, and I think that the House of Commons will then have to address a much more fundamental question between whether it will pursue… a no-deal option or whether it will revoke." He restated his view yesterday that no deal is the option that must be pursued.
The chief secretary to the treasury, Liz Truss, who is standing for the leadership, told BBC Newsnight that "if parliament fails to take a decision and we are left with the choice of revoking Brexit, of not doing Brexit, and no deal, I would rather have no deal". This will be the standard position for anyone wanting to win the Tory crown.
As ever, Conservative Party politicians' main concern is their own personal and party interests – they will carry on as if no one else is watching. Of course, our EU partners will be watching this closely. EU leaders' main concern when granting an extension to the Article 50 process in April was that the Brits would disrupt EU business whilst still a member. France's President Macron, in particular, has concerns in this regard.
This will be heightened when a new hard Brexit UK PM takes office in the autumn. This significantly reduces the chances of a further extension being granted by the EU, nevermind a new Tory leader being bound by leadership election promises to take us out on WTO terms.
It is for these reasons that there is an approaching and very real national emergency looming: the UK leaving the EU without a deal in just five months time. Six million people signed the parliamentary petition calling for Article 50 to be revoked. They were right. It is the only option left to halt such a disaster: stop the clock and give the UK the time to resolve this mess through a public vote.