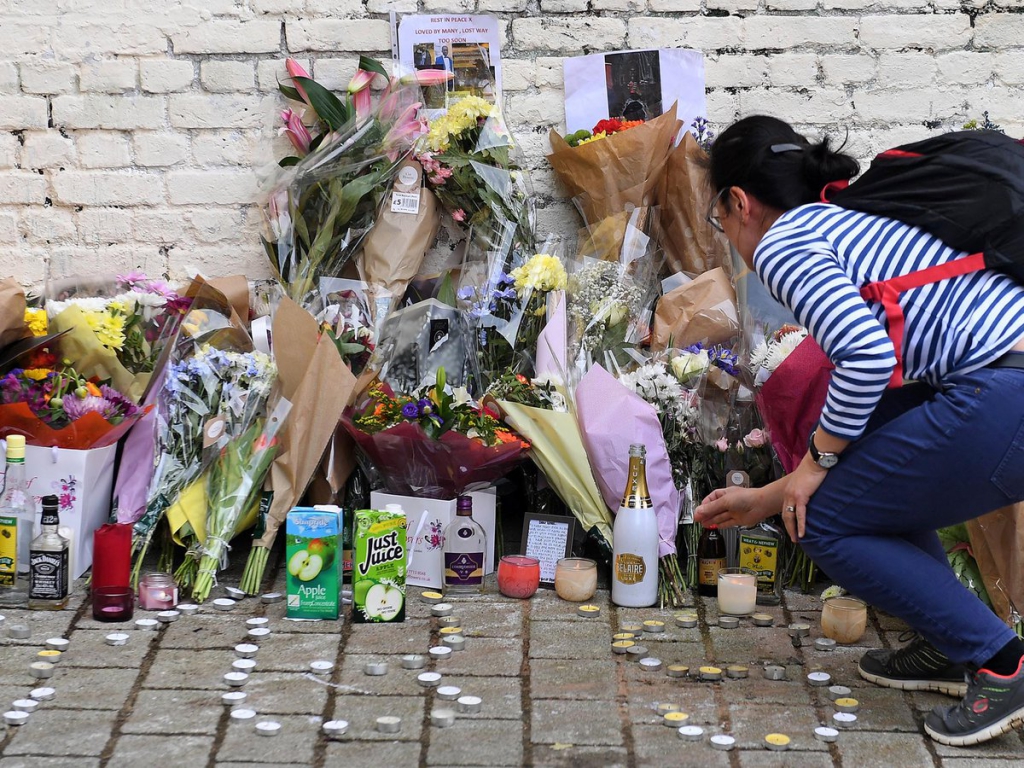 Serious youth violence continues to blight our country and my constituency. Until the bloodshed stops, we should not stop talking about it and demanding action from those in a position to reduce it.
In the last 12 months, the violence has finally been receiving the continued national attention it deserves from the media and the government. It was an obvious problem when the Theresa May took office in July 2016 and yet it took until April this year for her to hold an emergency summit on the topic in Downing Street, which I attended.
A few months before she became PM I led a debate on the issue in the chamber of the House of Commons. A group of parliamentarians and community activists has helped force the issue up the agenda, including the Youth Violence Commission and the All Party Parliamentary Group on Knife Crime.
Knife crime rose to record levels in 2018. It was the highest since records began in 1946 and shows no signs of abating. More than 100 people have already been fatally stabbed in the UK this year, including over 30 in the capital. The victims are mainly young and male and, in certain areas, disproportionately drawn from an African-Caribbean background. Last month I received yet another briefing by the police on the shooting of a teenager on an estate in my constituency. An 18 year-old was arrested on suspicion of murder in relation to that incident at the end of last week.
The impact this has on my young constituents cannot be underestimated. It is heart breaking to hear their stories and how frightened they are. I have over 25 schools in my constituency and make a point of visiting one of them almost every week. During a particularly moving and emotional visit to one of our primary schools last month, a group of around fifteen seven to 11 year-olds told me how the violence affects them. They all put their hands up when I asked who feared for their safety. Half of them said they knew a friend who was a victim of knife crime and two knew peers who regularly carried knives. 
Unsurprisingly, one of the boys told me his mum wanted his family to move as they did not feel safe on his estate – many parents come to my constituency surgery asking for help to do just that. Another described how he had found drugs and what he thought were bullets in the field where he and his mates play football. A little girl told me how she fears for the welfare of her teenage half-brother.
These children have had to witness things no one should have to see as an adult, never mind as a young person. Their understanding of why it is happening and what should be done about the violence is sophisticated and well thought through. They told me that they supported stop and search and believed it certainly helped reduce the numbers carrying knives but that is was important the power was used appropriately and sensitively by the police and not used to discriminate. They wanted to see tougher sanctions for possession and for those use stab others, with far more police on our streets to enforce our laws, but did not believe that would solve the issue.
There is no excuse for inflicting extreme harm on another but the context in which it occurs is all too familiar. Some of the violence is carried out by young people from dysfunctional, often chaotic families with a history of domestic violence and substance misuse in the background. But, often, a lot of young people who get wrapped up in these things come from quite stable families. We have to ensure that there are more meaningful things for our young people to do outside school hours – we need decent, proper activities that will expand our young people's horizons and give them things they will enjoy doing in their local areas, which years of austerity have seen cut.
A big factor is the illegal drugs markets. In short, the demand for illegal drugs from middle class people is a major driver of this violence, with young people and children from my borough being used to traffic drugs to other parts of Britain. Above all, poverty and inequality is a common thread, as one of the primary school children said to me. She pointed out that this serious youth violence is generally not happening in wealthy areas but in socially deprived neighbourhoods like the one her school was located in, which has one of the highest rates of poverty in the UK.
Last year I was appointed to the government's Serious Violence Taskforce, which oversees the implementation of its Serious Violence Strategy. It is chaired by the Home Secretary, the Mayor of London, Met Police Commissioner, the heads of charities working in the sector and others sit on it. The job of those on the taskforce is to hold the government to account and to press for action. So far, it is proving to be effective and it is not a talking shop. Co-ordination is better with a new cross departmental Ministerial Taskforce chaired by the PM to push through this agenda across the many areas involved (education, justice, health, local government and so on).
A £200 million Youth Endowment Fund has been established to support programmes and community partnerships working with children at risk of being drawn into crime and violence. A statutory duty for all public agencies to tackle youth violence is to be introduced. Violence Reduction Units, following the very successful Glasgow model, are being set up across the country.
Yet there is still a very long way to go and so much more needs to be done. One life lost is one too many, which is why ending this violence must be a national mission. I won't stop talking about it and campaigning for action until this happens.