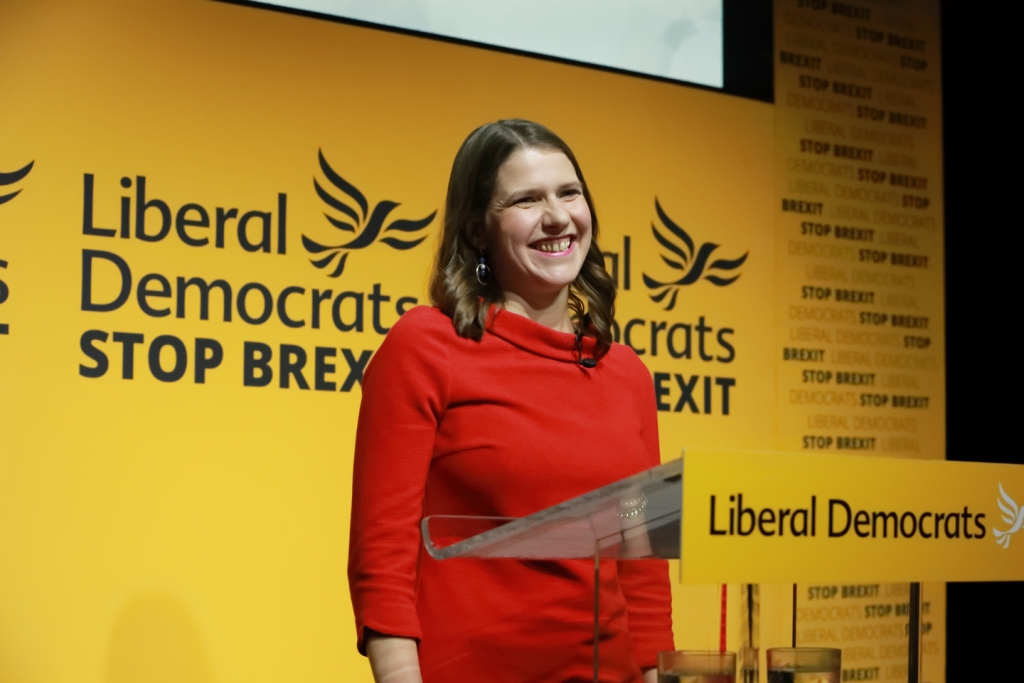 Today marks the start of a momentous week in British politics with the leaderships of the Conservatives and the Liberal Democrats changing. Meanwhile Labour's leader, Jeremy Corbyn, goes from bad to worse.
When the bells ring throughout the parliamentary estate signalling there is a division (ie a vote) in the House of Commons, members of parliament have eight minutes to get themselves in the "Aye" or "No" division lobby before the doors shut. If you don't make it in time, then you can't get in to vote. I was once on the Waterloo end of Westminster Bridge when I saw I had an unread text message – I opened it only to realise it was an alert sent from the whips office three minutes beforehand informing me that a vote was happening in the Commons, meaning I had just five minutes to make it to the lobby. I sprinted from my position on the bridge and arrived literally as the doors to the Commons were being closed.
So, on Thursday last week when the bells went for a crucial vote on the Northern Ireland (Executive Formation) Bill – which was going to make it almost impossible for any new prime minister to suspend parliament before the scheduled 31 October date for Brexit – I got up and left my Portcullis House office pretty promptly. As I was making my way from there to the chamber, a few feet ahead of me I spotted a man with blond mop of hair. He was surrounded by several close protection officers (of the BBC Bodyguard type, with wires coming out of their ears) and a number of Tory MPs, including the vice chair of the hard-right Tory European Research Group, Mark Francois, and the disgraced former defence secretary, Gavin Williamson.
The blond one gave a nod or said a few words of acknowledgement to mainly Tory MPs as he went by. A few came up to him en route, exchanging pleasantries like a toadying pupil does sucking up to the headmaster (all very cringe-worthy). Of course, the man at the centre of this entourage was Boris Johnson, who will likely become prime minister on Wednesday afternoon. His expected victory in the Tory leadership contest will be announced Tuesday morning and by Thursday evening there will be a new cabinet in place.
But other than amongst Tory ERG members, I have detected little enthusiasm for Johnson. A majority of Tory MPs agree to suffer the prospect of his leadership because he is seen as the best antidote to the Brexit Party, whom many see as a threat to their seats. But those in seats which are not Brexit Party-facing are all too aware of his capacity to repel voters. Most, even senior members of the ERG I have spoken to, are well aware of his character flaws and capacity to self-destruct. However, they are in such a rut that they believe they have no option but to gamble on this serial liar who is anything but reliable.
A person very close to Johnson tells me that the former foreign secretary (seen as the one of the worst ever) believes he can remodel the premiership and turn it into a role more akin to the chair of a PLC, leaving the unglamorous work of getting on top of the detail to a senior executive team of underlings, much as he did at City Hall as mayor of London. The problem is that you are not the chair as PM, you are very much the chief executive and must be on top of all aspects of government activity – if you are not, the House of Commons will very quickly find you out.
On the Labour side, there is nothing but gloom. The word my former Labour colleagues use most often to describe the party's predicament to me is "grim". The Times carries the story, "Collapse in grassroots support for Corbyn", but if you study the small print, the headline rather overstates the case. Corbyn has lost backing from some of his own supporters, but according to the poll of Labour members conducted by YouGov there are still 56 per cent who think he is doing a good job with 43 per cent thinking he is doing a bad job. Yes, he has lost some support from 2016 when he beat Owen Smith with 62 per cent in a leadership contest, with a 6 per cent loss of support since then. That said, you wonder, given the incoherence on Brexit and the continuing scandal of racism in the party under his watch, what will it take for that 56 per cent to see the light?
Moderate Labour MPs tell me there is very little appetite for a leadership challenge. And many of them say they are extremely nervous about the trigger ballot process which has started in their local parties that will determine whether they are reselected as the party's candidate for the next election. In the meantime, Corbyn's Labour peers planned to hold a vote of no confidence in him after he sacked the popular shadow Brexit minister Dianne Hayter last week for allegedly comparing him and his team to the Nazis.
This brings me to my own party, the Liberal Democrats. There has been no such rancour in our parliamentary party, which is united and focused. Our two candidates – Jo Swinson and Sir Ed Davey – have both had a great leadership contest and our entire parliamentary group would be happy for either to become prime minister. There have been differences between the two in policy and emphasis but nothing major, and the debate has been thoughtful, respectful and good natured. Thousands of members have attended the multiple hustings held around the country these last few weeks. There is no sign in any quarter of the country of the party being drunk on recent electoral and polling successes which has the party commanding support from around 20 per cent of the electorate.
On optics alone, if it is stability and credible, transformative change that you crave, it has been a great advert for the UK's third party – the only Remain party that can actually get into government. I'm delighted Jo Swinson has become our leader. I've known Jo for almost a decade and worked with very closely with her on the People's Vote campaign since we founded the movement in the spring of 2018. She represents the very best of modern Britain, has had the same ups and downs in life that many experience. She is the mum of two young boys and part of a new generation of politicians prepared to work across party lines to solve the big issues facing the UK and the world.
Unlike Johnson and Corbyn, Swinson commands 100 per cent support from every Liberal Democrat parliamentarian and leads a party with a unity of purpose, able to focus on the country's challenges, because we are not pre-occupied with any internal party civil war. Lined up against the Tory incumbent and the Labour challenger, for those wanting change she will be the obvious choice to become prime minister at the next general election. Our goal will be to win over as many people as possible between now and whenever that election comes to make this a reality.
I will be writing in detail about what you can expect from Jo over the coming weeks but will leave you with this thought: as awful as British politics may appear, for those who dread the prospect of being forced to choose between Johnson and Corbyn, you can comfort yourself with the fact that there will be a much better alternative on the ballot paper at the next general election. So there is light at the end of the tunnel in the midst of the surreal drama that will unfold in the two main parties this week.