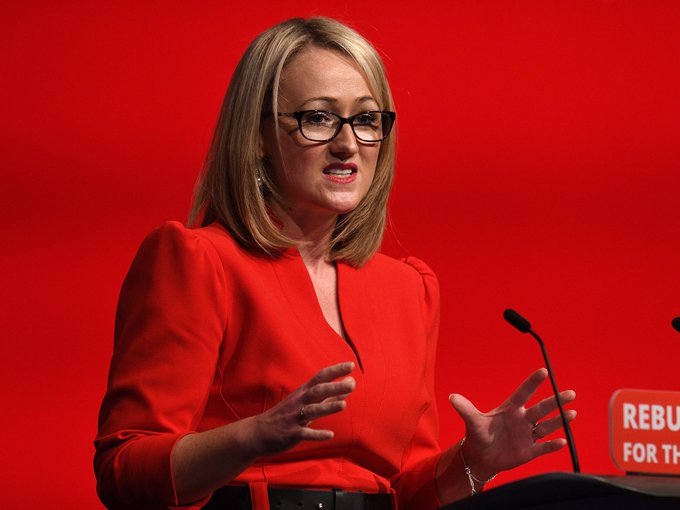 Streatham is home to Europe's longest continuous high road where you will find over 500 diverse, local businesses. Retail has a long history in these parts with the UK's first supermarket – Express Dairies Premier Supermarket – being opened on our main thoroughfare in 1951.
In 2013 I led a campaign, along with others, to establish our first Business Improvement District, InStreatham, which is the voice of those businesses and we held a high street summit last Friday.
The issues raised at the summit were a reminder of how Brexit is taking up all the bandwidth and sucking up all the energy which should be devoted to solving the modern challenges our business community faces.
There is a constant challenge of the need for more parking to encourage customers not simply to use our high road – the A23 – as a through route towards Brighton and Gatwick, but as a shopping destination too. One suggestion was to situate the charging points for electric cars with parking along the high road which would encourage people to stop off and spend money in our businesses.
Then there are the problems we have around antisocial behaviour and street drinking, inextricably linked to homelessness but also mental health and the failure of agencies to join up properly to provide support around vulnerable people.
I've worked with InStreatham and local betting shops to reduce these problems, often associated with their premises, but when you stamp out antisocial behaviour along one part of the High Road, they soon pop up somewhere else.
There isn't a level playing field when it comes to business taxation and our local business owners. Seventy per cent of them not only own a local business but are local residents too – and they quite rightly deeply resent the high level of business rates they have to pay. In particular, there is outrage that so many of the new big tech retailers do not pay their fair share and engage in tax avoidance on an industrial scale.
These are just a selection of the issues raised and every minute those in government spend on Brexit – which will do nothing to address these problems – is valuable time and energy that should be expended on solving them. Worse still, in the view of our local businesses, the vote to leave the EU has already hit hard and we haven't even left yet.
A local coffee shop owner explained that the numbers coming through her doors has fallen noticeably since the year began. She buys her coffee in US dollars, so the weakening of the pound has made it more expensive for her to buy coffee, which has reduced profits.
She would love to plan for what lies ahead but said "it's very hard to be solution focused when you don't know what you are working with". The manager of a Christian book shop said "even our customers aren't spending as much", estimating that his takings are 10 per cent down month on month at the moment.
There are huge concerns about the impact on EU citizens living in Lambeth. In our borough, over 40,000 live here and they are a vital part of the community. For example, 60 per cent of employees working at Streatham Leisure Centre are from other EU countries. The overwhelming majority of swimming instructors come from the EU and they are seriously worried about the implications of a no-deal Brexit where their status will not be secure.
Those attending the summit overwhelmingly wanted a People's Vote on whatever form of Brexit the House of Commons settles on with the option to stay in the EU, even Leave voting voices in the room.
But most of all, there was incredulity that those who had lied about all the supposed benefits Brexit would bring to business have not been held responsible for their actions. "I would love to know why those Brexiters have not being held to account? Why have they not been charged for what they have done to our country?" is what one person said.
Change UK has been clear since the advent of our party earlier this year. The only way to resolve this Brexit chaos, now we know what Brexit is in 2019 as opposed to the fantasy that was sold three years ago, is to put this matter back to the people: we want a people's vote on any Brexit scenario and we will campaign to remain. No ifs, no buts.
Yesterday, the person who is supposed to be the voice of this country's businesses in the official opposition – Labour's shadow business secretary – was singing a very different tune.
Rebecca Long-Bailey declared that it was her party's policy to facilitate Brexitthrough "a Brexit deal that puts our economy and living standards first and protects our environmental protections, workplace protections, health and safety standards" – but anything short of a deal that keeps us in the EU cannot do this.
She then said that if we are faced with a damaging Tory Brexit deal or laving with no deal "all options should be on the table, and that includes campaigning for a public vote". So Labour's ambassador to business not only wants Brexit but refuses to commit to a Final Say vote too.
This is why we are urging voters to back Change UK on 23 May in the European elections, not least to send a message to the main parties who have overseen the mess. We can't go on expecting businesses to plan and create jobs when the main parties, the Brexit Party and Ukip pull the rug from under them.