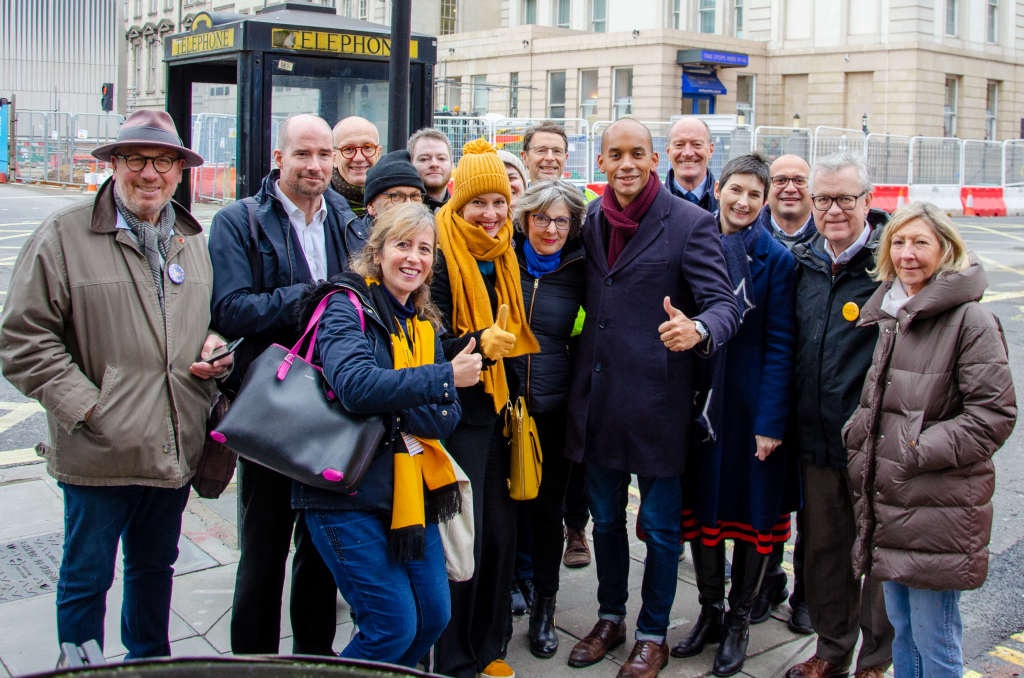 We are about a third of the way through the 2019 general election campaign. This is my fourth election as a candidate and this one is like no other.
First, there is the obvious weather factor. Usually it is somewhat warmer, with general election polling days falling in May and the campaign kicking off at the beginning of April, not November. When you go out canvassing in the evenings it isn't normally dark when you finish a session, whereas it is now before you have even started door-knocking. And it's damn cold too!
Next, whether you like it or not, it is "the Brexit election". The issue is constantly in the background and it is raised, unprompted, more than any other issue. Yesterday, when asked by Andrew Marr on the BBC whether he wanted to stop Brexit, Labour leader Jeremy Corbyn refused to answer in the affirmative for the simple reason that he is a Brexiteer. No wonder the Labour Party has written to Ofcom complaining about Sky News's description of this election as "the Brexit Election" which Labour claims "represents unnecessary and slanted editorialising" – because every time Corbyn opens his mouth on the issue, he loses Remain voters from Labour.
The suggestion that Sky News is editorialising here is clearly absurd. In poll after poll over the last few months the public have ranked Brexit as their top issue, then the NHS, crime and the economy or the environment. Sky News is simply reflecting this fact. What is unacceptable is Sky News's rival ITV, in its head-to-head debate, scheduled between Corbyn and Boris Johnson for Tuesday, airbrushing out the Remain side of the argument by excluding the leader of the other main party in UK politics – Jo Swinson – from the debate. Funnily enough, Labour has made no complaints about Jo being left out.
In order to stop Brexit, via a people's vote, you need the parliamentary arithmetic in the new parliament to stack up in favour of holding one. In order for this to happen, at the very least, the Tory party needs to lose seats. Anything could happen in the next four weeks and you are a brave person if you try to predict the outcome, but our role will be key because another truth has been emerging in the campaign…
The Lib Dems are in a far better position to take seats from the Tories than Labour. In fact, far from taking seats from Johnson, Labour is trying to defend its own from the Tories, particularly in the West Midlands, North East and Yorkshire. The Lib Dems are the ones challenging the Tories and going on the offensive, in London and the south of England in particular.
In the last week, the UK's chief polling guru, Sir John Curtice, has said the chances of a Labour majority are "as close to zero as to be effectively zero". He reiterated this on the BBC's Today programme on Monday morning. With regard to the Lib Dems, he says that in a substantial number of seats "given [their] current standing in the polls, [they are] now likely to be the stronger challenger to the Conservatives even though [they] came third in 2017. That position arises in 75 seats or so." We are aiming for as many seats as possible and to form a majority, but at the very least, if we are successful in the seats Curtice refers to, it is highly likely this would deprive Johnson of a majority.
For the betting folks out there, Ladbrokes does not have Labour as favourites to win in any Tory-held seat – but it does with the Lib Dems. This is borne out by current in-seat polling. Over the weekend, The Observer carried out seat polls in constituencies that usually vote Tory. In Kensington, Finchley and Golders Green and Wimbledon in London it had Labour out of contention, with the Lib Dems in second place in all three seats and still poised to be able to beat the Tories. That is why in seats like these, more and more Labour voters are telling us they will vote Lib Dem as the best hope to keep the Tories out.
Why can the Lib Dems succeed when Labour can't in these kinds of seats? A lot of Remain voters simply don't trust Corbyn's Labour on Brexit, which they believe he'd be rather happy to see happen. Also, voters who previously voted Tory are much more willing to switch to and vote for the Lib Dems than they are to do so for Labour – this is in large part due to Corbyn who is disliked and viewed as extreme by a large number of Labour voters, never mind former Tory ones.
Generally, we are finding across the country that, in spite of the fact the Tories have been in power for almost a decade, Corbyn is as unpopular as Johnson. I don't remember Tony Blair, Gordon Brown, Ed Miliband, William Hague and David Cameron ever attracting the levels of vitriol as Johnson and Corbyn. We have never seen anything like it.
This is unsurprising given the disgraceful shambles we have seen in the government and in the official opposition these last few years. Many who have voted Labour and Tory are still on a journey – in their heads, they know these parties to be a shambles, but in their hearts, changing a habit of a lifetime and voting differently is very difficult to accept. If they do not act by taking their votes elsewhere at this election, we will not be able to change course as a country and fix our broken political system, which they are at the heart of and have a vested interest in protecting.
To put it simply, Labour and the Tories will simply carry on letting them down. And that's one of the arguments we will keep on making for the next 24 days before polling day.