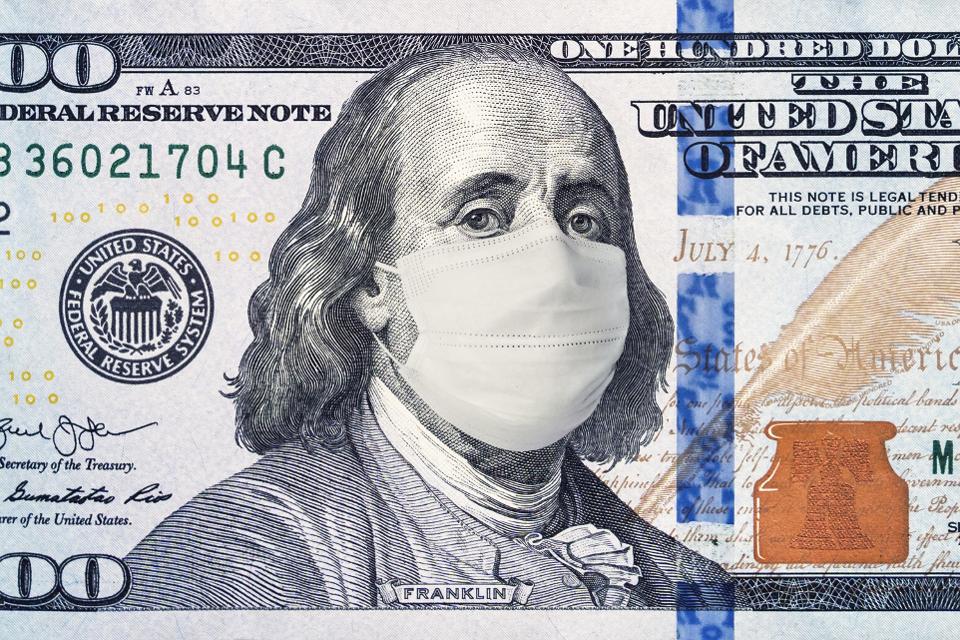 Trust in government and public backing for lockdowns are high but watch what happens when state-backed financial support for jobs is withdrawn. This will be followed by lay offs, possibly on a scale not seen since the Great Depression. Approval ratings will dive and the pre-existing divides in our societies will become eve more angry and pronounced.
Instinctively, many corporate leaders will want to steer clear of the rancorous debates which, in the U.S., will crescendo into November's presidential election. Hiding away, getting on with returning to profit, trying to improve the battered share price and restoring a decent dividend will preoccupy many CEOs. Some will quietly drop commitments to look out for other stakeholders and the environment, citing the pandemic as an excuse. This would be a huge error, not least because around a third of U.K. workers surveyed don't have confidence in their firms' leaders' approach to navigating the current crisis, with a global survey showing that less than a third of respondents believe CEOs are doing an outstanding job dealing with coronavirus.
When it comes to the pandemic, there have been false comparisons made with times of war. There are those who predict that once this crisis passes we can look forward to advances similar to those that followed World War II. The societal changes and post war consensus of the 1940s were a by-product of the shared experience of people of all backgrounds and classes fighting side by side against fascism, leading to a collective demand for greater equality thereafter. It was against this backdrop that the 1945 U.K. Labour administration was elected which went on to create our National Health Service, which is playing such an important role in saving lives today.
There was also a determination to prevent the world being ravaged again by the division and forces that led to the war. So from 1941 U.K. Prime Minister Winston Churchill and U.S. President Roosevelt led the establishment of the liberal international rule-based order which, ever since, has underpinned liberal democracy and trade across the globe, and guarded against authoritarianism and oppression. This struck a chord with President Roosevelt's "New Deal" with the idea that nations would work on a multilateral basis to "improve labour standards, economic advancement, and social security."
However, although we may now be fighting a war of sorts, albeit against an invisible enemy—coronavirus—we have been doing so separately in our own homes, in our own family units. Yes, our incredible key workers are putting themselves at risk to keep us safe but the great mass of our populations have had to stay indoors and abstain from doing things–they have not had to face the horror of leaving home, picking up arms and risking life and death in the same way as the war generation. Furthermore, the experience of coronavirus is not equally shared. For example, in the U.S. and the U.K. it disproportionately kills people of colour, and the people and places with the lowest incomes are the most vulnerable to job losses.
And, far from precipitating international co-operation akin to what we saw under Roosevelt and Churchill, today we have witnessed countries going it alone, dealing with this crisis in a haphazard and uncoordinated way. The current U.S. President, Donald Trump, has even turned on the very international institution—the World Health Organisation—under whose auspices world leaders should be coming together to solve this global problem.
This is very tricky terrain for the C-suite of any company to navigate.
Many employees will return to work over the next few months hoping they still have a job, only to be told they don't.
The U.K.'s Office for Budget Responsibility has this morning published its latest estimate of the total cost of the government's coronavirus policy interventions: a whopping £123 billion in 2020-21.
Quite rightly there are demands for a new social contract involving key workers being properly rewarded for their incredible work.
Funding all of this will involve tax increases but who will be asked to pay for them?
Microsoft's CEO, Satya Nadella, says we have seen the equivalent two years' of digital progression in two months. Great for big tech but this will undoubtedly lead to household names in traditional sectors, like high street retail, going under. Upskilling and training redundant workers to adapt will be essential. We must also guard against further market concentration in the hands of the dominant players that are left standing and a reduction in competition (which is needed for a healthy functioning market).
So we should use this moment to reform capitalism and foster a new kind of innovation economy where productive businesses, the state, and citizens work together to create wealth, reduce inequalities and ensure that globalisation works for many more people.
In this context, there will be a lot of scrutiny of business, which has an important role to play, and will be operating alongside a bigger and more active state. But, as ever, opportunist, populist politicians will be looking to exploit this situation for their own cynical ends.
The populist Left will seek to use this moment to impose punitive and extreme measures on enterprise, and implement policies that will certainly not deliver growth or nurture an environment in which under-pressure firms can recover and get people back to work.
On the populist Right, many of the main protagonists are currently in office. Their knee jerk decision making, based on ideology and emotion as opposed facts and evidence, and their wild policy ideas, have left them exposed as ill-equipped to meet the needs of this moment. President Trump's suggestion that we inject ourselves with disinfectant provides a good example.
As ever, they will be looking for scapegoats with whom to park the blame for their incompetence. Our countries do need to build more resilient domestic supply chains for strategic reasons to withstand the type of shock we have experienced. Yet these populists will demand a more drastic approach. There will be calls for deglobalisation and a degree of isolation as a means of protecting citizens, when this crisis has illustrated the importance of co-ordination and collaboration.
The result—a perfect storm for companies during a pandemic induced global downturn: demands for more red tape, much more regulation, and punitive business taxation at the behest of the populist Left; and, calls for disproportionate restrictions on immigration, more protectionism, and nationalism, at the behest of the populist Right. Both will impede business and trade.
Business needs to see off this threat by acting to ensure that in a post coronavirus world a regulated, social market economy delivers the goods for more people. Everyone must play their part so CEOs need to become more vocal and activist in addressing environmental, social and governance (ESG) concerns, not less. They are in a good position to do so. Were it not for their firms' technologies, enabling us to remain connected to our nearest and dearest, the experience of lockdown would have been a whole lot worse. If companies seize the moment and are in the vanguard of building back a better and fairer economy, those who stand in the way of enterprise will be deprived of the oxygen they need to whip up fear, anger and anti-business sentiment.