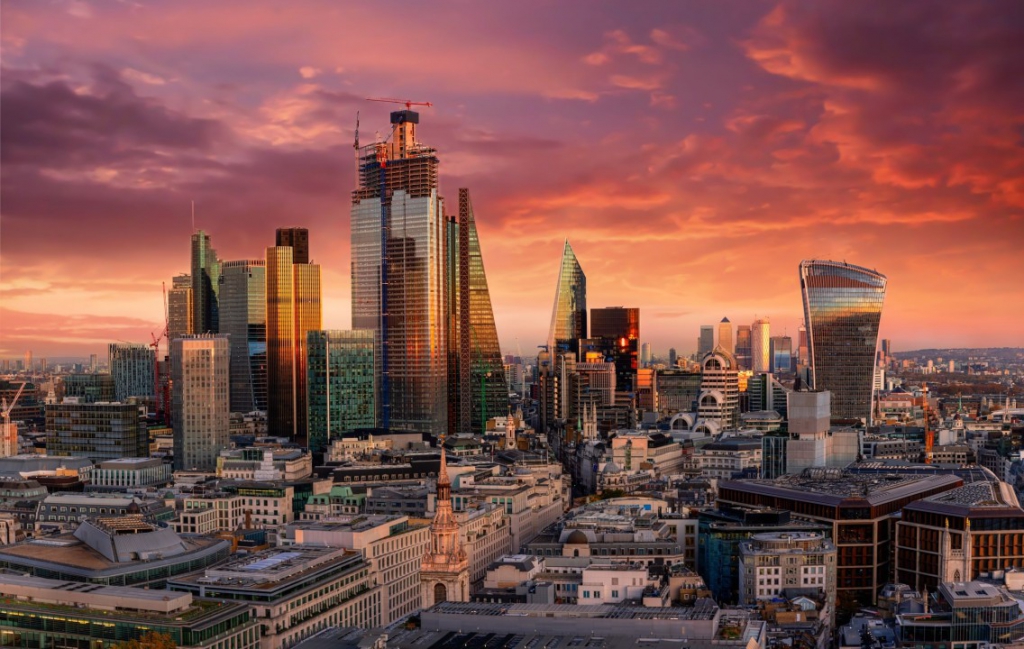 Now the threat of a Corbyn administration has receded and there is greater political certainty, deal activity is forecast to increase. But that's not to say there won't be challenges ahead for the government and business alike.
The sectors threatened with nationalisation by the outgoing Labour leader are obvious candidates for action. For example, broadband provider CityFibre Ltd has reportedly now revived talks to buy TalkTalk's fibre business, FibreNation, having put such talks on hold following Corbyn's pledge to nationalise BT OpenReach. But there is plenty of talk of UK companies making purchases in other sectors like aerospace, advanced manufacturing, life sciences and AI. GlobalCapital, the information service for bankers, is reporting that "high-grade loan bankers are growing increasingly confident about the 2020 pipeline" and the election result will now "unleash UK [mergers and acquisitions]".
Many of my colleagues from my years in the City tell me the same too. But if the prospect of the UK-EU transition period expiring without any trade deal being finalised looks more likely in the second half of the year, this sentiment will likely take a turn for the worse. For now, though, it appears there will be an uptick at least in the first two quarters.
In order to facilitate their victory, Boris Johnson and the Conservatives went to great lengths – at least rhetorically – to illustrate they had junked their belief in austerity, reduced public spending, a smaller state and lightly regulated markets. Although lower than what both Labour and the Liberal Democrats had proposed, the Tories envisage day-to-day public spending increasing by £37bn between 2019-20 and 2023-24. And, as the IFS has pointed out, the Tories have a number of uncosted spending commitments. I suspect the rhetoric will collide with the natural instincts of the party to cut taxes and that they will struggle to meet the expectations of all the former Labour voters who lent them their support for the first time in the northern regions of the country but the bottom line is that victory was not secured on a traditional Tory platform.
Many decisions had been put on hold before the election because of increased political uncertainty around Brexit, but that's not to say that the Corbynism factor should be underestimated. It is hard to put into words just how terrified the City and business communities were at the prospect of a Jeremy Corbyn-led Labour government. I worked as a corporate lawyer in the City of London for several years during the Blair-Brown years and the party was seen as inoffensive and competent by most of my clients at that time. Throughout my time as the Labour Party's shadow business secretary for the four years before the 2015 election, I came across quite a lot of scepticism about the party in boardrooms but there was not the sense of raw fear I saw once Corbyn took over.
In the last six months I spoke at several private gatherings of asset managers and investors to take the temperature of those whom policy makers look to put funds into UK Plc. I had numerous meetings with the chairs and chief executives of some of the biggest companies and employers in the country as the Liberal Democrats' spokesperson on Treasury and then trade issues. In spite of the fact I was no longer part of Labour, there was not one gathering where the Corbyn issue was not raised with me, nor were there any instances where I did not have to reassure attendees we would not enable his premiership. The sheer horror at the prospect of him entering No 10 and what it would mean for business people's firms and for them personally was palpable.
However, it would be wrong to interpret a rejection of Corbynism by the public as an endorsement of the status quo and of "red in tooth and claw" free market capitalism. 56.4 per cent of votes cast in December 2019 were not for the Tories – the overwhelming majority of those votes went to progressive parties. The 2019 British Social Attitudes Survey, which reports on long term trends in the public's views, found that "negative perceptions regarding the scale and acceptability of poverty and inequality have become more widespread since the period before the 2008 financial crisis". There has been a marked shift in views towards seeing poverty and inequality as unacceptable since the global financial crash in 2008.
Post-election analysis of voting behaviour does not suggest the electorate has radically shifted position on these issues of late. Rather, it was that they did not believe Labour had a credible offer when it came to managing the economy in general, a necessary prerequisite to being able to reduce poverty and inequality, something which Blair and Brown understood, but Corbyn's Labour does not.
Going forward, it will not be easy for business – whom all parties are looking to create and provide better and more highly paid jobs in the future – to navigate the new terrain. Doing so will be vital because business and society are mutually dependent: business needs society to buy its products, staff its workplaces and provide a supportive environment, infrastructure and so on; society needs business to provide the jobs, wealth and opportunity for its citizens, and tax revenue to help fund public services.
As ever, of course, business leaders must deliver the goods for shareholders. But, if support for a regulated model of capitalism is to be maintained, it will be necessary to illustrate that all the deal activity we are told is coming delivers real value for consumers, employees and society as a whole too.